New engagement reports
We have a couple of new reports for Pro and higher members. These break down your visitors' engagement levels to quite a bit of detail, both in terms of time on site as well as number of actions performed. The reports are quite self explanatory, as you can see from the screenshots below, so there's really not a whole lot to say here. We think these will be a big hit in particular with those of you who don't like our
new bounce rate
, because part of this report basically shows you the "old school" bounce rate: the number of visitors who had only 1 action.
This is available in a new dashboard module, as well as full reports with a bit more detail under the Visitors tab. We also added it to the iPhone web app. You can also get the data from the API. The
docs
have been updated with the new
type
values you will need to request.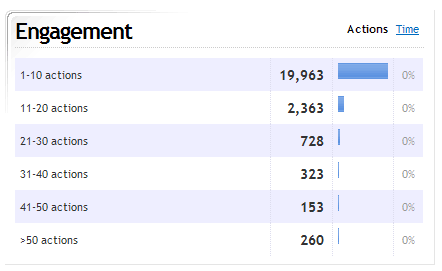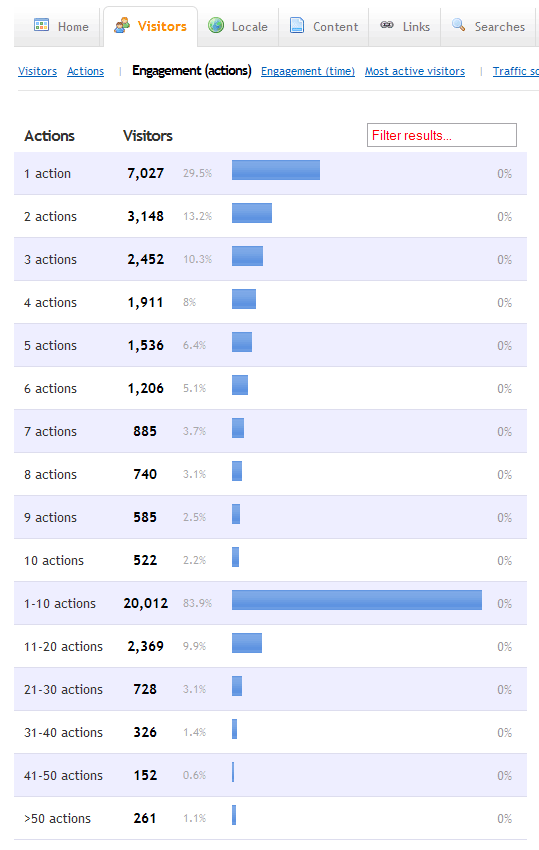 7 comments
| May 11 2010 9:32pm