New feature: Save yo' filters
Another new feature rolling out today: saved filters. We've had a lot of requests for this. Now whenever you have filters invoked, you will see an option to save them. As well, there is a menu you can click on to quickly access all of your saved filters. To delete any saved filters, there's a new section in your site prefs to manage them. Filters are global which means any saved filter will appear in the menu for all of your sites. Simple! Perfect!
This new feature is available to all users.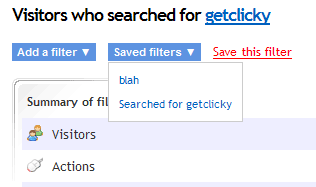 11 comments
| Jul 03 2010 10:35am