When did visitor XYZ first visit my site?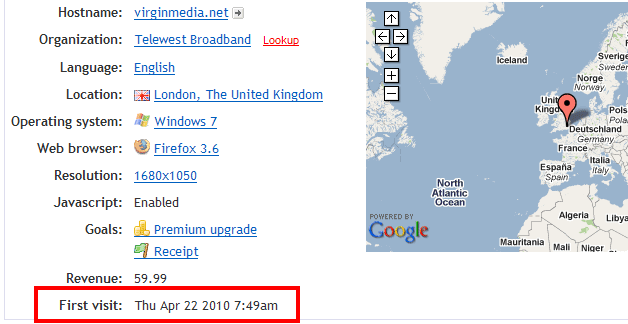 We've only been tracking this data since mid-April, with
this release
. So for loyal visitors, you may a see a lot of dates around mid-April. That's a bummer, but it's also part of the reason we've been waiting to release this feature - we wanted to have at least a few months of data. We now have almost 4 months so we feel it's good to go.
This feature will be particularly useful to those of you who use our goal system. We use goals to track when people upgrade to our premium service so we can see it right in our stats. (Of course, we have an admin area to see all of this data too, but it's more fun when it's in your stats). As you can see in this screenshot, taken from a visitor today (with all identifying info removed), this person first visited in... well, mid-April. The point is, we immediately know how long this person has been coming to our site before upgrading, and we can see it right in their session details. Fun!

9 comments
| Aug 06 2010 2:03pm