Real-time Web Analytics
More than one million web sites depend on Clicky to monitor, analyze, and react to their traffic in real time.
"Clicky is as detailed as we need it to be, but is simple enough for our Small Business Clients to use and follow. It really gives you the best of both worlds."
-- Bryan Buchko,
synergymkt.com
--
More testimonials »
Monitor, analyze, and react to your traffic in real time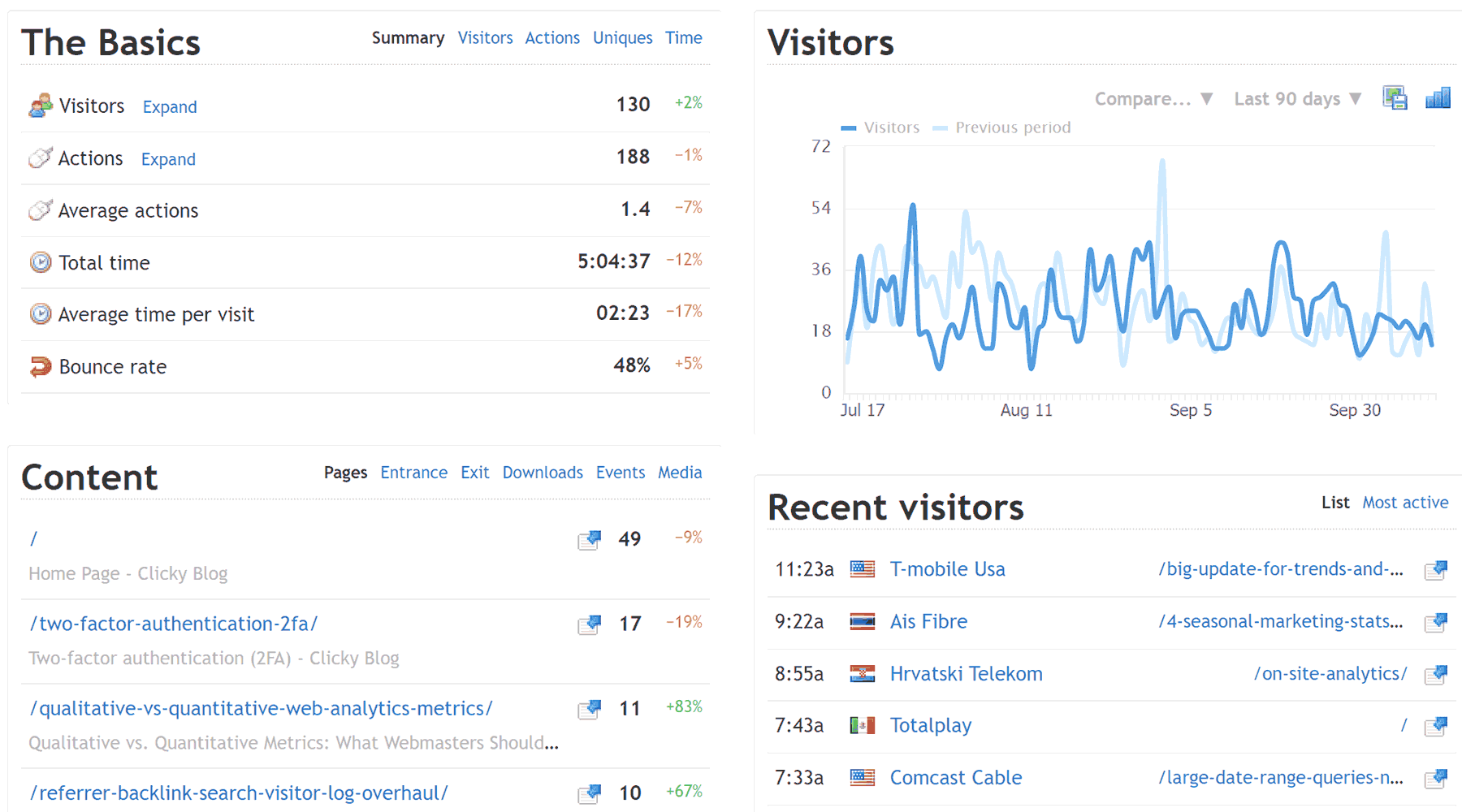 Individual visitors and actions
See every individual visitor and page view / event.
Ridiculous detail
Most reports contain high detail on every segment.
Heatmaps
View heatmaps by page, visitor, or segment.
No bots or referrer spam
Our bot detection and blocking is the best in the biz.
Uptime monitoring
Receive alerts when your site goes offline so you can react immediately. Your site's uptime is monitored from 7 locations around the world.
And so much more...
The list of features is nearly endless.
Compare
Clicky vs the competition!