Real-time Web Analytics
More than one million web sites depend on Clicky to monitor, analyze, and react to their traffic in real time.
"I had the joy of working with Clicky on a client's site and must say I was completely blown away. Coming from the big G, it was a refreshing experience. I immediately went and grabbed it for one of my sites, and will be using it on all future sites I build. It truly is an amazing analytics tool and I have nothing but good to say about it. If you don't have this yet, why?"
-- Austen,
charcle.co
--
More testimonials »
Monitor, analyze, and react to your traffic in real time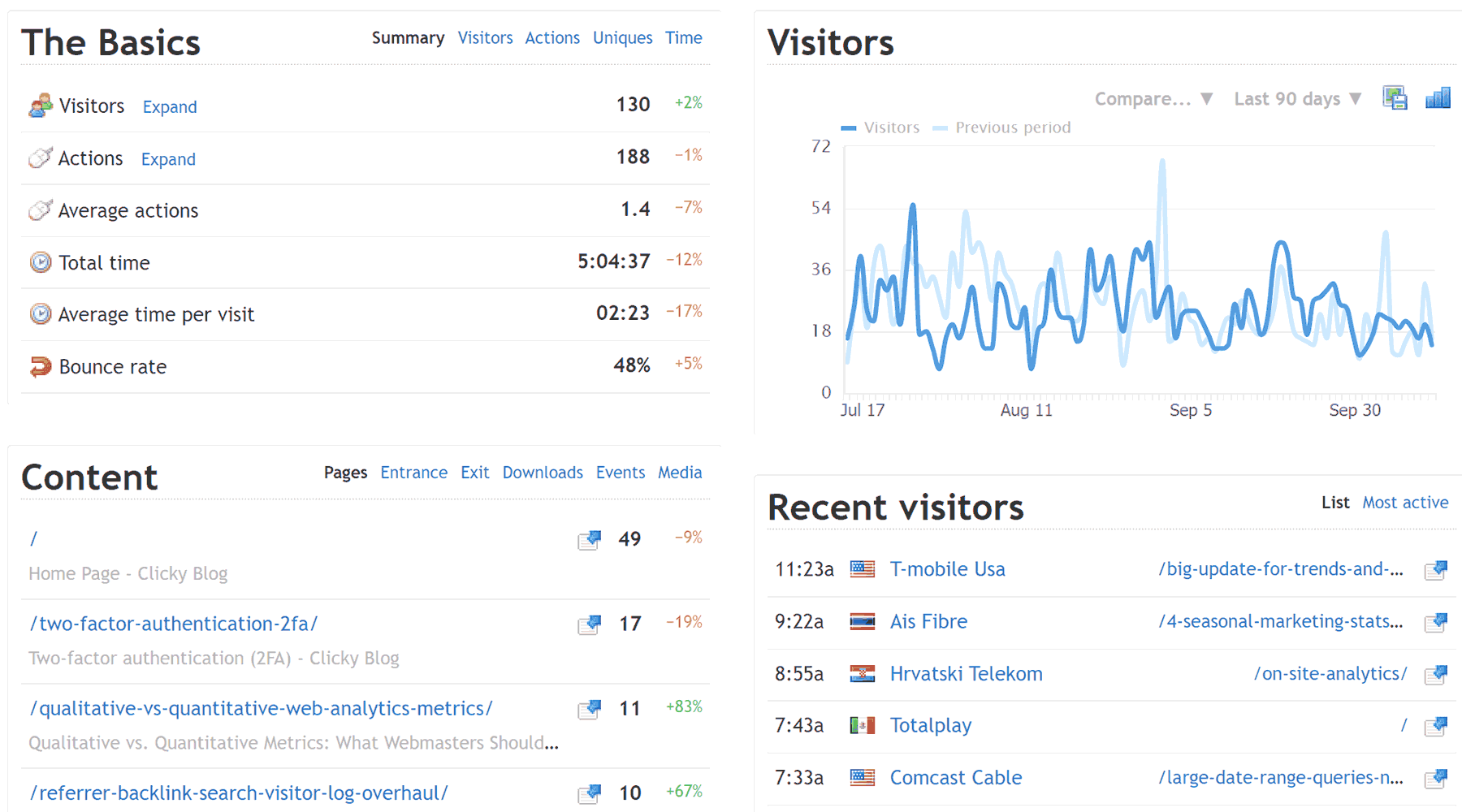 Individual visitors and actions
See every individual visitor and page view / event.
Ridiculous detail
Most reports contain high detail on every segment.
Heatmaps
View heatmaps by page, visitor, or segment.
No bots or referrer spam
Our bot detection and blocking is the best in the biz.
Uptime monitoring
Receive alerts when your site goes offline so you can react immediately. Your site's uptime is monitored from 7 locations around the world.
And so much more...
The list of features is nearly endless.
Compare
Clicky vs the competition!