Privacy-friendly Website Analytics
"Clicky has proved a perfect partner for us, after trying the free version, there was no turning back and we went pro. Love the insight Clicky provides with tools like heatmaps. It tells us exactly how our users interact with our website. The dashboard is just awesome and beats Google analytics hands down."
-- John,
toptanks.com.au
--
More testimonials »
Monitor, analyze, and react to your traffic in real time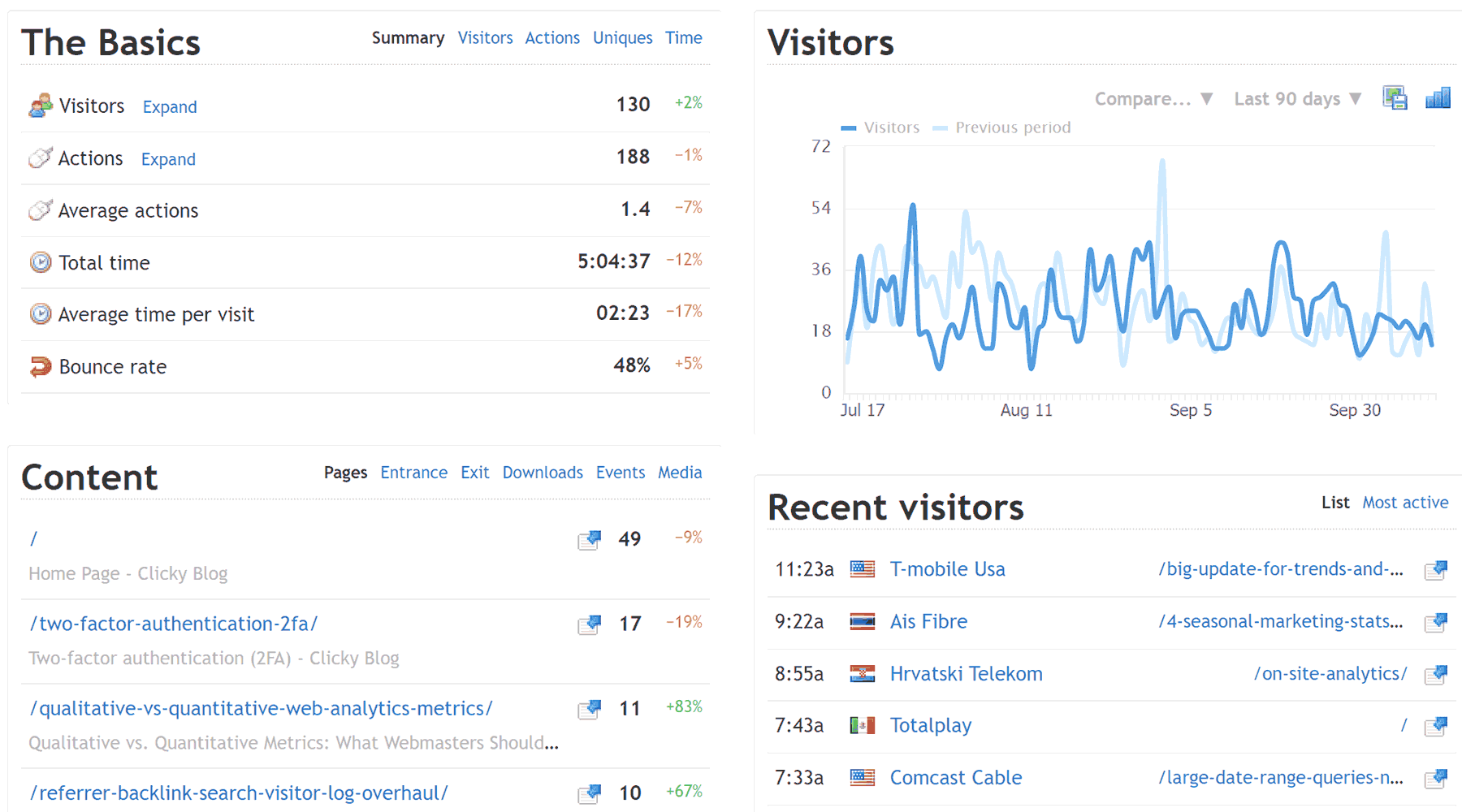 Privacy-friendly & GDPR-compliant
No personal data. No tracking cookies.
No bots or referrer spam
Our bot detection and blocking is the best in the biz.
Simple but detailed
Most reports contain high detail on every segment. Click on any item to quickly find relevant visitor sessions.
Visitor and action logs
See every visitor, page view, and javascript event. Anonymized and GDPR-compliant by default.
Heatmaps
View heatmaps by page, visitor, or segment.
Security and anti-fraud if you need it
Optionally
log more data for security or anti-fraud purposes, including full IP addresses, as defined by
GDPR recital 47

.
Uptime monitoring
Receive alerts when your website goes offline so you can react immediately. Uptime is monitored from 7 locations around the globe.
And so much more...
The list of features is nearly endless.
Compare
Clicky vs the competition!